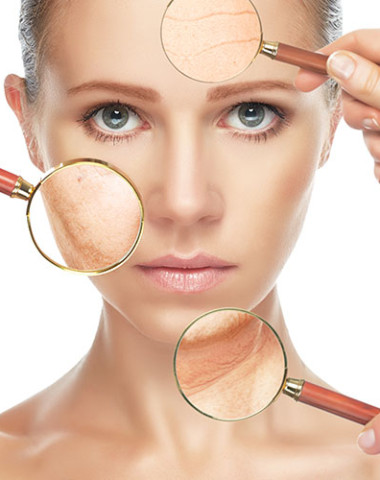 Book Your Consultation Now!
A "selfie" gives new meaning to" a picture is worth a thousand words".
We start to notice the sagging looser skin, the tired dull sallow complexion. Then we zoom in closer and obsess over the fine lines , deeper wrinkles ,brown and red spots. These signs start to be visible in our 20's and become more noticeable with age.
What causes this dreaded process of aging?
There are both intrinsic and extrinsic factors that contribute.
Intrinsic and Extrinsic Factors
Intrinsic factors are our natural aging process which is genetically determined. It causes collagen and elastin breakdown and reduces cellular regeneration. Extrinsic factors consist mainly of sun damage. The distressing news is that we can never stop the aging process of our skin, it starts in our 20s and is ongoing, but the good news is that we sure can slow it down.
How?
It's all about investing in long term heath of your skin and paying regular close attention to your skin fitness. Unfortunately, there is no quick fix. A longterm comprehensive skincare program involving prevention and protection of healthy skin, treatment of imperfections , and maintenance strategies are paramount to ensure that your skin health and structure is optimized. At Rao Dermatology, we have the myriad of treatments and technologies to help you accomplish this goal.
Think of us as your personal trainer for the skin. Come visit us so we can start conditioning your skin to be exactly what you want- toned, glowing and radiant.
Treatment options: