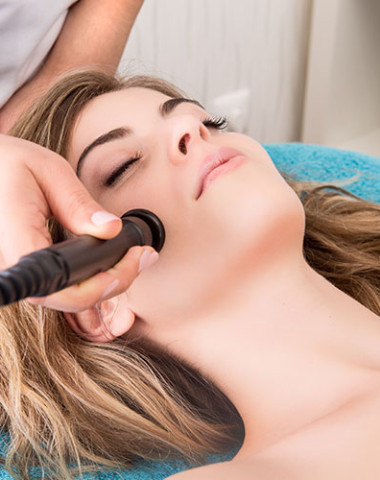 Book Your Consultation Now!
If your skin is looking dull, tired and sallow, this may be the laser procedure for you.
This is the perfect laser for very light resurfacing without any with social downtime.
It is definitely ideal for those looking for something stronger than a chemical peel or microdermabrasion, but not as severe as a deep laser resurfacing.
It uses light energy to instantly remove the top layers of your skin at a depth that also accelerates the skin's own renewal process.
Microdermabrasion and chemical peels just don't get deep enough.
Nano Laser Peel works just at the right depth to give you beautiful radiant skin. We definitely advocate this laser for those under 30 who may be looking for an effective anti aging treatment to build and maintain collagen.
Conditions It Treats: