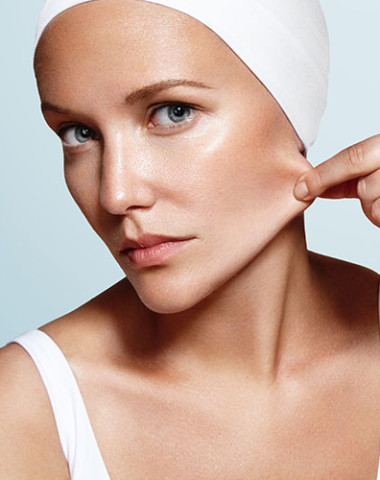 Book Your Consultation Now!
ThermiRF is the newest technology in aesthetic dermatology.
It delivers radiofrequency heat to provide amazing solutions for a variety of cosmetic concerns without any social downtime.
ThermiRF offers 3 procedures:
ThermiTight
ThermiRase
ThermiDry
Introducing ThermiRF
Sagging skin, loose skin, lax skin – however you describe it, by the time many of us hit our mid-30s this issue can cause our faces and certain other areas of our bodies to lose their youthful plumpness, definition and resilience which can significantly affect your self-esteem.
These areas of sagging skin can be difficult to treat with just diet and exercise alone which is why we recommend using our procedure called ThermiRF®, a selective heating method to tighten skin tissues.
A minimally-invasive procedure, ThermiRF® uses radio frequency (RF) technology to heat the underlying, supporting skin tissues (from under the surface of the skin) and has been deemed safe by the FDA. The ThermiRF® procedure is able to adjust its temperature settings to pinpoint specific areas of treatment.
About the ThermiRF Procedure
A tiny, high technology probe is used below the skin and a gel is applied to the skin. The handpiece works to deliver the radio frequencies, heating up the tissue and stimulating collagen.
Fat is melted off with the heat produced while the collagen stimulation works to counter the skin laxity effects. With the adjustment of the heat, safety and comfort is maximized. Most procedures take about 20 to 30 minutes. One or more treatments may be needed to achieve your desired results.
Benefits of ThermiRF
ThermiRF improvements can last one to two years after treatment. Benefits include:
Helps eliminate fat, stimulate collagen and tighten skin
Ability to treat many areas of the face
Able to combine the procedure with other treatments to maximize benefits and provide maintenance
Results evolve over three to six months, for a subtle look
Minimally-invasive procedure
Limited downtime
What Skin Conditions Can ThermiRF Treat?
ThermiRF can do a lot. Since its function is relatively simple (to tighten skin tissues), it can be used on nearly all parts of the body. Conditions it can treat include:
Aging, wrinkled and sagging skin on the face and neck (jowl and neck lines)
Around face, including the eyes area, for wrinkles and lines
Double chin fat
Cellulite and bumpy skin on the body
Lumps and uneven skin shape as a result of liposuction or other fat-reduction treatments
Skin tightening and contouring needs (especially where larger fat reduction machines can't reach). Examples include: knee fat, love handles, back fat, thigh fat, arm fat, breast bulges, spot fat, etc.
Vaginal laxity
Sagging breasts (for less severe cases)
Excessive underarm sweating
Our 3 ThermiRF Treatments
We offer three different types of ThermiRF procedures that treat different areas of your body:
ThermiTight
This offers non surgical tightening of problem areas of the face, neck, tummy ,arms bra fat, and love handles. A tiny probe is inserted under the skin and delivers heat which shrinks and tightens the target tissues. Results are immediate and improve over time.
ThermiRase
This procedure is a great neuromodulator alternative. It disables the nerves in between the brow area until patients are unable to make a frown. The forehead lines disappear for at least one year.
ThermiDry
This procedure offers a toxin- free treatment for excessive sweating under the arms. It safely heats the sweat glands , disabling them painlessly and effectively. Results are immediate and can last up to one year.
Conditions It Treats: